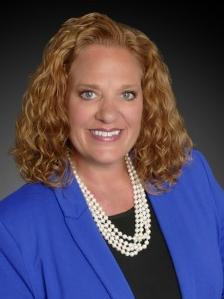 Heather Wilson
CEO/Owner/Broker
License: 292071
 "Most Referred Real Estate Advisors!"
WMT Global Properties
WMT Global Properties
1960 Satellite Blvd., Ste 1100
Duluth, Georgia 30097
Heather Wilson brings over 20 years of expertise in Finance, Consulting, and Real Estate. As an International Real Estate Consultant, Commercial Broker, CEO of WMT Global, LLC, and Broker/Owner of WMT Global Properties Real Estate Group, Heather creates strategic partnerships, mergers, and acquisitions for mixed-use commercial developments, technology, energy solutions, and residential/lifestyle changes for her clients. She consistently builds new business and forges strong relationships with her clients and business partners.
Heather is a member of The Federation of International Real Estate, FIABCI. With business partners in over 67 countries, her expertise has been utilized in connecting and consulting with teams of industry experts to create equitable partnerships that lead to successful ventures and developments. Heather graduated with her Certification of International Property Specialist (CIPS) in Bangkok, Thailand.
With a passion for helping others, Heather studied speech pathology and the educational focus of Curriculum, Instruction, and Assessment. Building upon her interest in understanding personality types, developing communication skills and personal effectiveness, the foundation of "counseling" evolved into coaching others in business and life. Heather finds that her education afforded her the opportunity to pursue her passion for helping others, as an International Real Estate Consultant.
Heather lives in Atlanta, GA. She is active in many community and business organizations, including the National Association of Realtors, Georgia Association of Realtors, and the International Real Estate Council of Georgia, Atlanta Commercial Board of Realtors, and The Junior League of Atlanta (Toast of the Tour of Kitchens - Chair). Heather attends 12Stone Church, enjoys live music, swing dance, tennis, and golf. Heather's greatest joy is her son with whom she travels, plays tennis, basketball, and enjoys music.
Highly likely to recommend
09/17/2018 - charlyn green
Bought a single family home in 2018 for approximately $125K in Lithonia, GA 30058.
Heather is amazing! We were first-time home buyers and our first realtor 'broke up with us' when our first sale fell through because he didn't think our low price range was worth his time, but it worked out because Heather is much more experienced and values the client relationship.

We were referred to her by a colleague and after one conversation on our needs she steered us to the house we bought. She also handled all the back and forth with the seller's agent and gave us excellent guidance through the whole process. We will definitely turn to her when we want to upgrade or if our friends need a realtor!
Highly likely to recommend
02/05/2017 - Ktrifon3187
Sold a single family home in 2017 for approximately $300K in Dacula, GA 30019.
Heather is very knowledgeable in the housing market in our area and she priced our house with that knowledge in mind. She was extremely helpful in getting us ready to sell the house and in the listing it as well. She made the selling process as painless as possible. I have nothing but admiration for her skills as a realtor.
Highly likely to recommend
01/26/2017 - melissagoldstone
Bought and sold a single family home in 2016 for approximately $200K in Lawrenceville, GA 30043.
I would highly recommend Heather Wilson to anyone looking to buy or sell their home. Heather helped us with the recent purchase and sale of our new and existing homes. She was a total professional throughout the entire process, answering all of our questions promptly and completely, providing us with her expert insight and helping us view things from all angles in order to make the best decisions. Our former home received maximum foot traffic due to Heather's effective marketing techniques and was sold in a matter of days. Heather also helped us find the perfect home for our family. She was extremely patient with us as we had many questions and considerations which we brought to her throughout this process. From there, Heather seamlessly orchestrated the closing on both of our homes, handling every detail with prompt attention and precision. Her knowledge of the real estate industry and market are unsurpassed. We are extremely happy with how the entire process was handled from start to finish and couldn't be happier in our new home!
Highly likely to recommend
03/02/2016 - ktbcotton
Bought and sold a single family home in 2015 for approximately $200K in Dacula, GA 30019.
We first met Heather Wilson when we became interested in searching for houses to purchase in the Atlanta GA metro area. We initially made contact online while searching for homes approximately a year prior to being ready to move. From the start, Heather presented herself as a personable, caring, dynamic, highly motivated realtor. It is apparent that she is very knowledgeable about real estate and the entire process involved in home purchasing. She communicates on a regular basis and makes it her business to learn the needs of her clients. She continued her extraordinarily professional attention to detail from the first contact until after we closed on a home in July, 2015. She was instrumental in ensuring that the process progressed smoothly from start to finish, from organizing our first week-end visit in May(in which we found a home), introducing us to a lender, recommending a realtor to help facilitate the sale of our Maryland home, to overseeing projects in our absence, on the GA home we had purchased. Heather went above and beyond to make the entire experience a pleasant one.

My husband and I would highly recommend Heather Wilson with Keller Williams Realty as a 5 star realtor.
Highly likely to recommend
06/18/2014 - zuser20140618143323362
Sold a single family home in 2014 for approximately $350K in Duluth, GA 30096.
Heather Wilson - one word describes her - PROFESSIONAL Heather Wilson was brilliant in the sale of my Boles Farm Home. Her experience, expertise and knowledge of the local housing market managed the sale of my home in less than 48 hours. She perfectly staged my home and had multiple buyer offers within 24 hours of placing my home on the market. She skillfully and tastefully assisted me and my contractor in the preparation of my home by providing expertise in the areas of: interior paint, exterior paint and home décor. Heather Wilson also assisted me in purchasing my new home. She wasted none of my precious time finding the perfect home for my needs. She did this by listening to my needs and budget. She only showed me what I wanted, not what she wanted to sell me. I found my home in one day.
Highly likely to recommend
07/03/2013 - user09750041
Sold a home in 2013 in Cumming, GA 30041.
Heather is a real go-getter! She's not afraid to step out of her comfort zone to ensure her clients are well taken care of. Her experience as a realtor is second to none and she's certain to take great care of you too!
Highly likely to recommend
07/03/2013 - user7961703
Bought a single family home in 2013 for approximately $225K in Suwanee, GA 30024.
Heather's knowledge of the area and the current housing market helped us tremendously! Her ASL skills were a big plus too! We found a great, kid-friendly community and we are very excited about living here.
Highly likely to recommend
07/03/2013 - user7889559
Sold a single family home in 2011 for approximately $350K in Buford, GA 30518.
Heather Wilson listed and sold our home. We were extremely impressed with her knowledge and profressionlism through the entire process. All questions were answered and our home sold in a very timely manner.
When looking for a rental in between purchases Heather has served us well.
Heather will continue to be our agent in any future purchases and we would highly recommend her to any sellers or buyers. She listens and takes her clients interest and needs to heart guiding them well through the process of their Real Estate endeavors.